So with all the hullabaloo around Nicky Hager's book and this @Whaledump character drip-feeding us more and more information, a lot of people have been saying "oh this is all a sideshow" and that "Labour isn't talking about policy because they have none". So I thought I'd do a wee stocktake of the policies that have come out from the parties over the last few weeks. These have all been paraphrased by me, if you want to see what each party said about its policy you'll have to visit its website. Also, this is not a comprehensive list. But just one to give you an indication of what each party stands for. If you've got something I've missed or misrepresented then please let me know.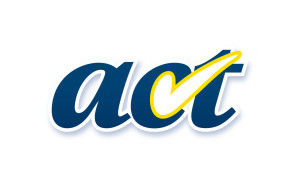 Crime is bad! Tougher sentences!
No more race based policies, especially for Maori French Revolutionaries.
Fuck climate change.
Privatise ACC
NUKES
Top tax of 24c
Don't let those Ministry of Education bastards run our schools. Give it to the Board of Trustees.
Bring back interest to student loans.
Drill baby drill
Immigrants! We love 'em if they come to work. But fuck 'em if they want a benefit.
Fuck the RMA.
TOLL ROADS.
Privatise welfare!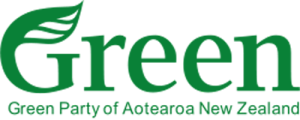 Giant surpluses! Richer children!
Top tax rate of 40c for those earning over $140,000
More focus on disabled people – closed captioning on ALL TV shows.
Paint Christchurch green (I think)
Moar buses! Moar trains! Moar on time!
Student Green Card (basically the Green's base version of Winston's Gold Card)
LEAVE MAUI'S ALONE
NO DRILLING. SHIPPING LANES. OIL BAD!
Making schools solar
20 hours ECE for 2 year olds.
Funding green research
Guarding rivers with their lives
Something something 3D Printing
Free healthcare up to 18 year olds
CARBON TAX! But you'll be better off! I don't know. Witchcraft?
The Green Bank. I don't think this is a bank just for the Green Party, but rather an incubator for eco-friendly projects

Porn filters on the internet
NO CAPITAL GAINS TAX
Income splitting tax
We love fracking! If it's done safely of course.
FREE TRADE!
Drug testing in workplaces
Free study if you're studying science
You guys can figure it out yourselves, self regulation ahoy!
There's a lot of "make stuff betterrer" i.e. improve this, strengthen that but the above are the highlights. UnitedFuture does have a complete manifesto though which you can read here (warning, does contain picture of bow-tied Peter Dunne)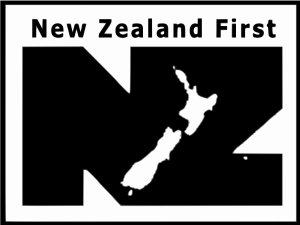 Fewer MPs
MOAR EXPORTS (the irony of NZ First wanting to send NZ goods to other countries while at the same time not wanting other countries to send their people to ours amuses me)
State owned broadcasting! TVNZ + RadioNZ get merged
PRIVACY! IT'S IMPORTANT! Will review privacy act.
Separate ICT regulator
Armed Coast Guard
Binding referenda
Actually a surprisingly comprehensive policy on disability issues, I recommend you go read it
Compulsory savings
Tax incentives for R&D
Strict controls on foreign ownership of NZ stuff
20c business tax for exporters
BUY BACK THE ASSETS
NO CHARTER SCHOOLS
Higher royalties on mineral extraction
Abolish ETS and think about a replacement
You evade tax? WELL YOU'LL PAY
Assistance for first home buyers
NOT TOO MANY OLD IMMIGRANTS BECAUSE FUCK OLD PEOPLE AMIRITE?
Raise the minimum wage to $16 an hour
Minimum non-parole of 40 years if sentenced to life in prison
IT WILL BE ILLEGAL TO BE DRUNK IN TOWN
MOAR GUNS
No 1080 because won't someone think of the children
No race-based policies
No raising of the superannuation age

ACC STAYS PUBLIC
Minimum wage of $18.80
Implement Universal Basic Income
BUY BACK THE ASSETS
Abolish GST, replace with Hone Heke tax (I shit you not)
Increased playcentre funding
Teacher:Student ratio of 1:15
Abolish university fees and provide UBI while studying
Develop plan to write off student debt
Incentivise graduates to work in areas where there are skill shortages
No fracking, no deep sea oil drilling
Coal free NZ by 2025, carbon neutral by 2050
Terminate all current free trade negotiations (including TPPA)
Withdraw all our soldiers from everywhere
No spying on anything
Eradicate diseases of poverty by raising incomes, investing in job creation, and improving the availability of quality, affordable housing
Ban tobacco importation and manufacture, cigarettes would come from prescription from pharmacies
Restrict advertising of unhealthy food
Repeal 90 day law, give workers minimum 10 sick days
Make paid parental leave 12 months
Abolish prisons, establish rehab centres
Free public transport!
Doubling Māori and Pasifika Trade Training from 3000 to 6000 placements per annum
Living wage of $18.80 per hour
Ummm that was pretty much all I could find for the Maori party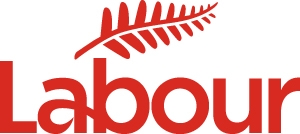 Build Auckland rail link NOW, pay 50:50 with Auckland council
No testing anything on animals.
$60 a week if you've got a new-born, plus 26 weeks paid parental leave pre-sprog
Free ECE to 25 hours
NO FAMILES COMMISSION, instead there'll be a Ministry for Children. God I hope the Minister is a Child. So probably Chris Hipkins then.
Lower MMP threshold to 4%, abolish coat-tailing
R&D Tax credits
Introduce Capital Gains tax
Establish Chief Technology Officer, make a Digital Bill of Rights
Create incubators for small start-ups
Minimum wage of $16.25, unless you're lucky enough to work for the Government! Then it's $18.40. Take THAT private sector.
Increase the number of refugees into NZ (also their immigration policy is a lot less xenophobic than I thought)
NO FOREIGNERS BUYING OUR LAND YOU FILTHY FOREIGNERS (I'm looking at YOU James Cameron)
Help the world get rid of Nukes (for reals)
Free GP visits for old people and pregnant people!
100,000 new state houses
Repeal TICS and GCSB Bills
There's actually a policy about decreasing violence against women
Govt to buy more Kiwi made stuff
Something really complicated and financey about monetary policy
Take a look at the gender pay gap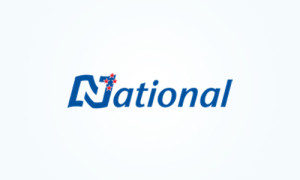 Not fire Judith Collins