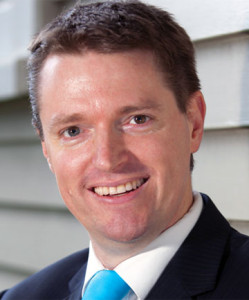 Recently we've played host to the musings of some of New Zealand's most prominent politicians. While this is all fine and dandy to have MPs pontificate about their thoughts, we also want to challenge them and make them front up for their beliefs and policies.
Colin Craig, the leader of the Conservative Party has been storming headlines, and creating a kerfuffle as he stands on the precipice of entering parliament. While John Key hasn't invited him for a cuppa tea (yet) many pundits predict that Mr Craig will be propping up National next term. He has been on the receiving end of a lot of attention for some of his statements and The Ruminator wanted to get to the bottom of a few things with him.
We also want you, the amazing readers to have the chance to ask questions of Mr Craig. So please, feel free to comment below, tweet us, comment on our Facebook page, or email us your queries for Colin.
We know there is always the temptation to be a bit silly when it comes to this kind of thing —looking at you, Jarrod — but please try and keep questions respectful and PG13 in nature.
This will hopefully be the start of a series of long-form interviews with politicians and other prominent New Zealanders.