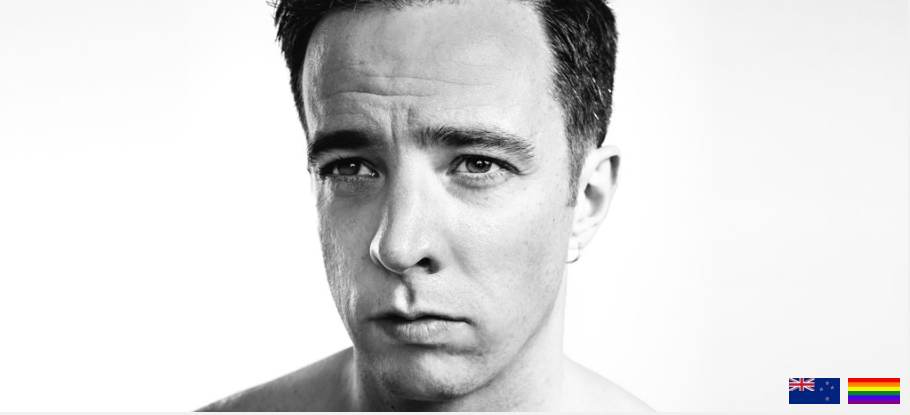 I feel almost a paternal instinct towards Eli's comedy. I saw him in his Billy T nominated show 'Faith' in 2015, then again last year in 'The Year of Magical Fucking' and I usually will leave it at a couple of shows to review a comic before I move on to someone else. But there's something about Eli that keeps me coming back. So for the third time in four years I went back to him, to see how he's grown.
This year his show is once again wonderfully titled: An inconvenient poof – and the crutch it uses to justify that show is Eli's desire to use his platform on stage to do good, crossed with his young environmental bent.
I went back and read my old reviews of Eli and I was clearly more impressed with Faith than I was with The Year of Magical Fucking and I would say that this year's show sits somewhere between the two.
His likability has not diminished one bit. There he is on stage, hogging our attention and never giving it up. He is born to stand in the spotlight and he knows it. He never overdoes it but rather milks it to its absolute limit, gaining laughs with material that in the hands of other comics would probably not fare so well. He's still doing some seriously dated pop culture references, but now he's aware of it, and so pokes fun at himself for the dated references which makes them more palatable.
He's got fewer long-form stories which is a shame because I think that's where Eli truly shines. His jokes-per-minute is phenomenal and he's still employing the shotgun approach of firing and seeing what hits and just like every other Eli show, not everything hits. But it doesn't have to because you are willing Eli to make you laugh so much that you'll find yourself laughing more than you might.
When he does get into the story telling he fucking radiates. He is top of the class when he gets going, and as he gets laughs for his wee asides he builds in energy, feeding off the crowd and his longer bits all worked really well and I hope we see him focus more on this style of comedy.
There was a self-consciousness to Eli that I hadn't really witnessed in previous years and these moments were some of his weaker ones. He would suddenly demure and almost deliver his material apologetically. When he truly lets go of himself he is a wonder and if he can hone that into an hour show then it would be a truly truly wonderful hour of comedy.
So to Eli, you had a good go at it, thanks for your input.
Eli Matthewson in an Inconvenient Poof
Wellington, Fringe Bar, May 15-19, 8.30pm
TICKET PRICES
Full Price $25
Concession $20
Group 6+ $20