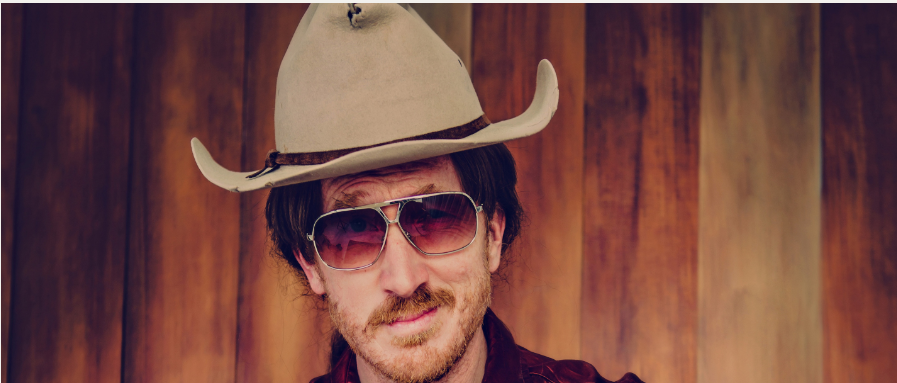 I have been hanging out to see Wilson Dixson for years. There's something super alluring about what he does. The cowboy shtick that he has down to a fine art, that soft picking at the guitar as he gently woos you with his drawl and his songs. This year was my first time seeing a full Wilson Dixon hour and I wasn't disappointed.
I wasn't completely blown away either. It's a really good show without quite being a great show. Wilson himself is a marvelous piece of performance art, he exhibits all the stereotypes of the southern States cowpoke without it becoming a parody of a parody.
His comedy is definitely low energy. He envelops you with his words and it's comedy-as-a-warm-blanket. We can snuggle in and get comfortable. The comedy is spoonfed to us, we don't have to do any work for it. This isn't to detract from the show: to reach a level like that requires a skill far beyond what it appears.
His patter is solid without being spectacular, with the exception of one drawn out bit that I won't spoil but his ongoing feud with Andrew is undoubtedly the highlight of the show.
His songs are really his bread and butter and they are genuinely good songs. Each song prefaced by a recurring gag that doesn't get tiresome, in fact improves with age. On more than one occasion I found myself foot-tapping along to the music.
Where Wilson doesn't quite soar is in the predictable nature of a lot of his punchlines. Because it's musical comedy you can assume it's going to rhyme and so when you hear the end of one line you can make an accurate guess at what the punchline is going to be. This is made easier by the slow-paced nature of country and western music.
This show felt like the log flume ride at Disneyland, Splash Mountain. You'd bob along, having a perfectly enjoyable time, there'd be the odd high point but it never quite got to the big peak. That said, if it wasn't for Sam Wills' TapeFace then Wilson would be the best comedy character to come out of this country in a long time.
Wilson Dixon in What a Country!
Wellington, Te Auaha, May 15-19, 7.00pm
TICKET PRICES
Tuesday & Thursday $27
Cheap Wednesday $24
Friday & Saturday $30
Group 6+ $25