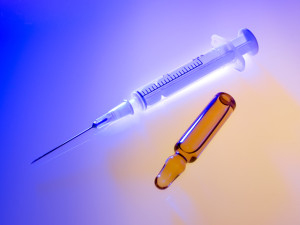 New Zealand isn't strictly speaking part of the United States' War on Drugs, but if we had to pick a side, it would probably be theirs. We've steadily been heading down a path similar to that taken by the US. Under the Labour Government (1999-2008), there were on average 12,252 convictions for Illicit Drug offences each year. Since National took the levers of power, that average has increased by over a thousand a year, to 13,532 (source). We need to rethink our stance on narcotics. It is an absurd state of affairs that the possession of small quantities (five grams) of some drugs can be punishable by up to 14 years in prison.
We have seen some improvement with the recent Psychoactive Substances Act which helps us regulate the 'legal highs', but what about the less legal highs?
It seems apparent that drugs should be decriminalised. And I don't just mean so called soft drugs, I mean all of them. From pot to ecstasy, cocaine to heroin, even P. When I think about this logically, I cannot figure out an argument to maintain the illegal status drugs currently enjoy. For example:
1. You'll create more people who use drugs
As counterintuitive as it seems, the reverse of this is true. In Portugal, all drugs were decriminalised in 2001 because of frighteningly high rates of HIV from shared needle use. Drug consumption went down. No longer under threat of prosecution, people who use drugs came forward to get medical help. The (admittedly libertarian) Cato Group's study into the "Portugal experiment" makes fascinating reading.
2. Health costs will skyrocket with more people who use drugs
Even though usage went down in Portugal, let's suppose that more people did take drugs; under a regulated government-controlled system you would have two solutions. Firstly, quality control. If drugs were sold from a pharmacy then the quality could be tightly maintained. People who use drugs wouldn't have to be concerned with purchasing drugs laced with god-knows-what, so surprise overdosages would stop. And if people ingested too much and ended up in the hospital, the health system would be better funded from the taxation collected on drugs. The state would also save huge amounts of money that had hitherto gone into policing the drug trade. So on the one hand you save money, while on the other hand you're earning more. It's win-win. A lot of this money could be poured into treatment for addiction, helping those poor individuals who were addicted.
In Portugal, rates of HIV infection among people who use drugs fell an unbelievable 17%, while drug related deaths dropped by half following decriminalisation.
3. There will be children overdosing in the streets
Decriminalising drugs doesn't mean selling them to 14 year olds at the school tuck shop. It means making them a strictly taxed, regulated and age-controlled product, like tobacco and alcohol. I'm not so naive to think this would stop underaged people from getting it, but it certainly couldn't make it any worse – children already have access to marijuana.
And think of the education programmes you could run! Instead of the "don't do drugs mmmkay" stuff we currently teach our kids, we could focus on harm-minimisation: "if you're going to do it, here's how you can keep yourself safe". Very few students stay away from drugs because their teachers tell them, or because they are illegal. They stay away because drugs just aren't for them. That won't change.
I'm sure there are other arguments people have against this move, but I'm yet to meet one that can't be successfully countered. There are major positives too – for example, we'd be denying criminal gangs a significant source of income. We'd also create a productive new industry, legitimate jobs and tax revenue. You probably wouldn't be able to export drugs, but it may have beneficial flow-on effects for the country as a tourism destination.
It's not a move likely to happen anytime soon, but it would be nice if we could at least have a grown up discussion about it. What do you think? Am I over simplifying a way too complicated issue, or are we missing a golden opportunity?
Edit: The NZ Drug Foundation has been in touch to give us some more information:
This is their thoughts on drug legislation, and they say it with a lot more gravitas.
They also say this is a better view of Portugal than the Cato one we cited (you'll need to register to see it).
Seriously, visit the Drug Foundation website. It is a fantastic organisation.
If you like something you've read on The Ruminator, please consider making a donation via Givealittle