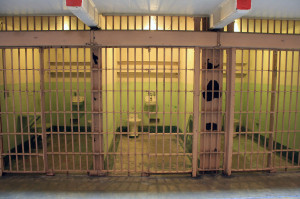 Al Jazeera recently aired a documentary on Maori in prisons as part of 101 East, its weekly Asian affair programme. It included the oft-repeated claim that New Zealand has "the second highest imprisonment rate in the western world", which it also describes as "one of the highest rates of incarceration in the developed world".
They didn't make clear what they meant by "western world" or "developed world", but these terms are frequently used synonymously with "in the OECD" in international comparisons.
And New Zealand simply does not have the second highest rate of imprisonment in the OECD.
34 countries are members of the OECD. The International Centre for Prison Studies (to whom everyone just about else appears to refer), list recent information about world incarceration rates (New Zealand's information is as at 30 June 2013).
First is the United State of America, next in the OECD are Chile (49th in the World), Estonia (55th), Israel (63rd), Poland (66th), Mexico (67th), before New Zealand at 74th. Now, we moved up. Last time I did this exercise, we were seventh in the OECD (the Czech Republic has improved quite a bit), and now we're sixth.
New Zealand's incarceration rate is high. And there are problems with our prison system; but arguments around this can be constructed without referencing a statistic that may be 15 or 20 years out of date. And if you're making a documentary, why would you not check?
If you want to support the Ruminator, please consider making a donation via Givealittle.