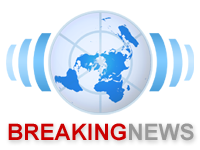 Once more the world sections of Stuff.co.nz and the Herald have been fairly comprehensive. Good job guys. This has also been a learning curve for me, I've learned a lot of things that are going on in the world. And they're quite shit for the most part. Lucky I am able to laugh at the worst we have to offer.
The Thai protests carry on with a major leader of the "red shirt movement" being shot in a drive-by. This occurred just after the Thai Prime Minister Yingluck Shinawatra enforced a state of emergency in Bangkok and surrounding areas. Just as an aside, history hasn't been kind to movements that are X shirts. So I would have come up with a different name. But I'm not in charge. Probably for the best.
Seven people (including one child) have been killed in Pakistan after a bomb went off near a van. The van was used to provide security for a polio vaccination drive, so it really was a dick move. This bomb attack comes a few days after  three polio vaccination workers were murdered in a targeted attack in Karachi. It seems that someone in Pakistan really hates Jonas Salk.
In yet more news to cast a shadow over claims of New Zealand's 'rock-star economy', India will have a growth rate of about 8 per cent in the coming years. That's even bigger than China! Though I have to add as a caveat that this is forecast growth, and economists' track record of forecasts haven't been too flash in the last few years.
Anti-government protests in Kiev have turned deadly with two protesters confirmed dead from bullet wounds. This happened after police moved in on a protest camp to break it up.
Everyone knows about the Mexican drug cartels and their violence, but did you know that El Salvador was also a hotbed for drug gang violence? I didn't. But there's an alleged truce between Barrio 18 and Mara Salvatrucha, the two biggest drug gangs. This follows El Salvador having the highest per capita murder rate in the world – the rate went from 14 murders a day, to about 5.
If you want to support the Ruminator, please consider making a donation via Givealittle.