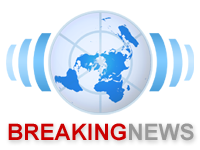 Let's not talk about incest any more aye? It was fun while it lasted but we're moving on. Here's some world news you may not have known about.
Fresh from everywhere having a revolution, Turkey is facing political strife now. Tapes are slowly being drip-fed to the media that seem to show prime minister Recep Tayyip Erdogan doing some dodgy dealings. The latest tape seems to have Erdogan talking to his son about $10 million promised by a businessman. $10 million! John Key eats $10 million notes for breakfast!
Nigeria is having a bad time. Thirty two people were killed in three separate attacks in the northeast. These co-ordinated attacks all happened on Wednesday and came just a day after 59 people (mostly children) were murdered as they slept at a boarding school. There's been an armed insurgence in the region since May with 300,000 having fled their homes.
In Crimea, pro-Russian militants have taken control of the government and parliament building. The well armed and well coordinated attacked saw about 120 men storm the building and hole up inside with rocket-propelled grenades and sniper rifles. They also raised a Russian flag on the roof. I'm tempted to make a "Crimea river" joke but I'm too mature.
In news that will surprise no-one, Israeli forces are being accused of using "excessive, reckless violence" in the West Bank, allegedly killing downs of Palestinians over the last three years says Amnesty International. Israel has responded by saying "What yo' talkin' about Amnesty? Those Palestinians are tricksy and you just don't understand how hard it is for us."
In a move that is sure to upset the atheists and free-speechers on Reddit, Katy Perry's video for her song "Dark Horse" has been edited after it was accused of blasphemy. In the video clip there's a scene where Katy is dressed as an Egyptian and turns a man wearing a pendant with the word Allah on it to dust. By shooting him with lightning. This sounds amazing. Anyway, change.org, that American thing where if you get enough people having a moral panic you can affect change was where a petition was launched and now the Allah pendant has been edited out.
India's military has had a bad few days. Two sailors are missing after an accident on board a submarine. If there's an accident on a sub and people are missing it's not usually a good sign. In fact I don't think I could imagine a worse way to go. And in the province of Kashmir, a soldier has killed five of his colleagues before turning the gun on himself. Kashmir is a hotly disputed part of India with both Pakistan and India claiming it.