I walked down Manchester Street today.
Oh my eyes. I'd been looking forward to a closer look at Mike Hewson's latest piece of trompe-l'œil magic on the Trinity Church / Octagon on Manchester Street. It messed with my head, in a beautiful way.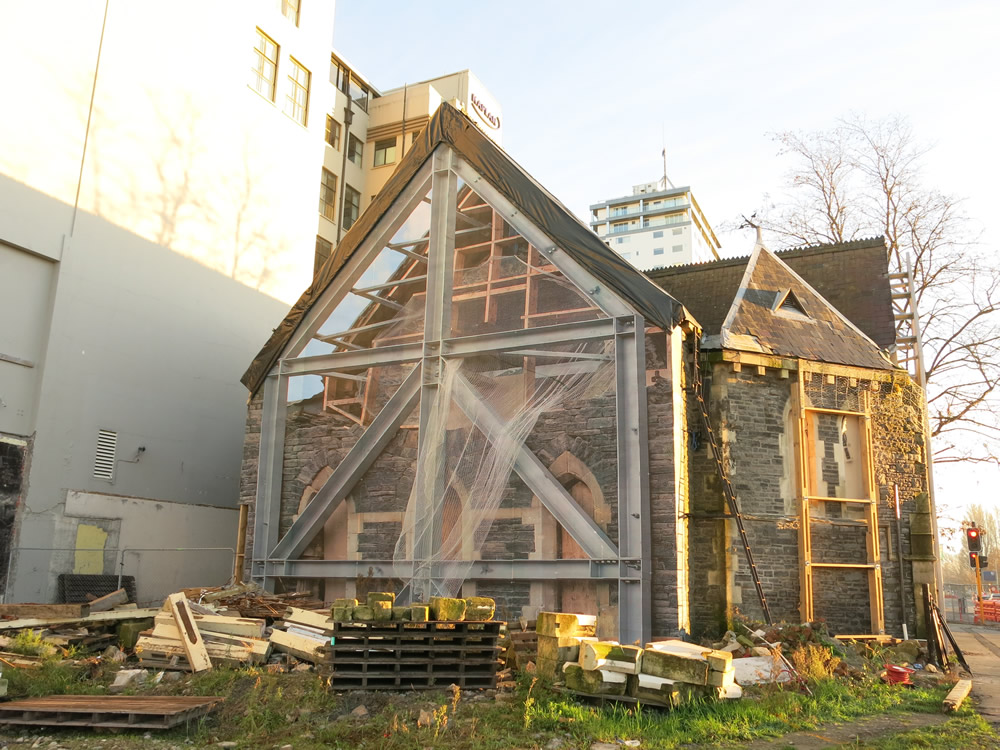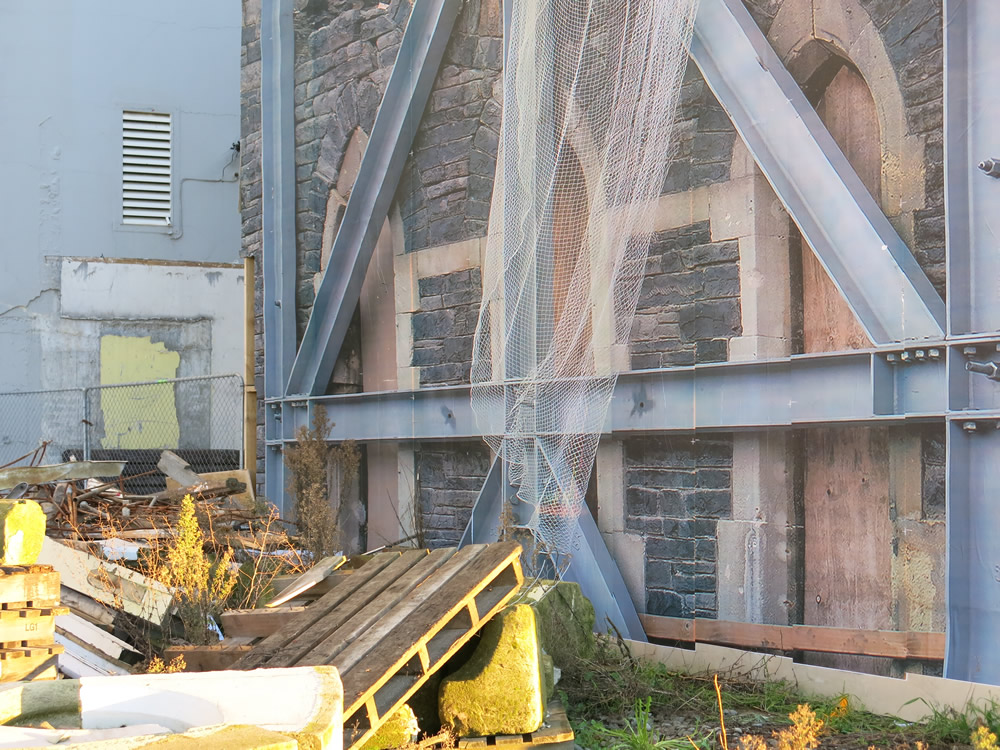 The Design and Arts College next door is reflected in the front, the skyline looks impossible.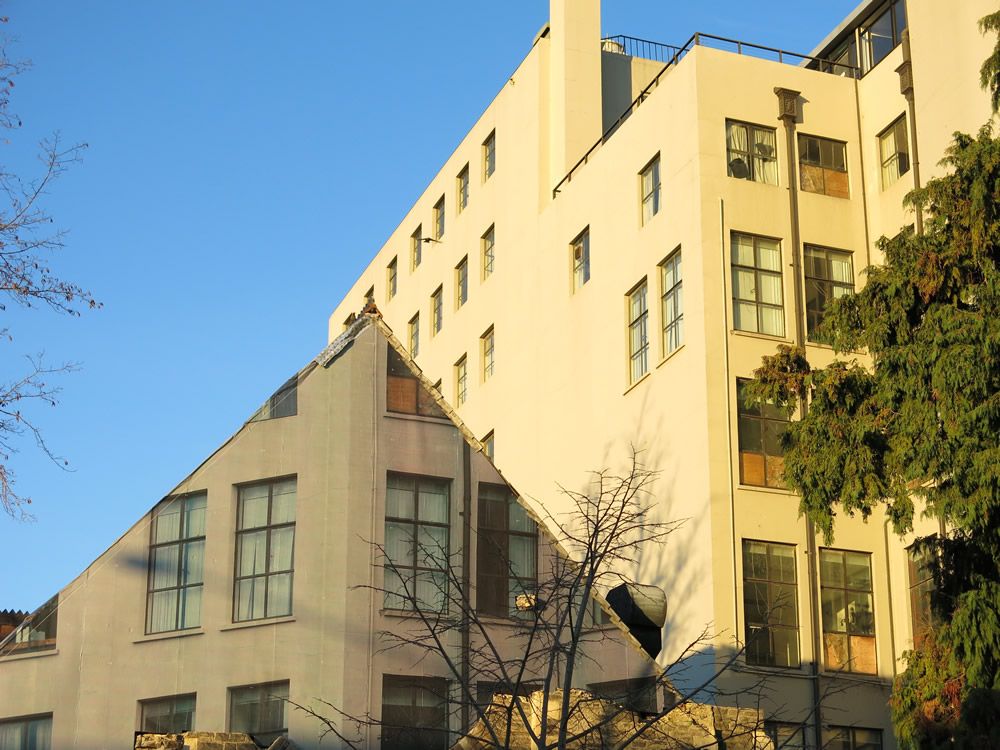 What I didn't expect was on the corner of Manchester and Armagh Street. Demolition, a golden winter sunrise, and unexpected beauty.