This Saturday, the All Blacks play the second test against France in Christchurch. Among the line-up named for this weekend's much anticipated test match is winger, Julian Savea.
Savea who recently appeared on posters for last year's 'It's Not Ok' anti-domestic violence campaign, is currently facing charges for common assault on his partner. He was arrested in April and his court appearance has been delayed until September.
Hurricanes managers previously came under fire when news of the charges emerged just days after Savea played for the team in April. Hurricanes management stood by their decision to allow Savea to keep playing while they awaited the outcome, and now it seems All Blacks management are doing the same, and without much fuss.
Sadly, media that has bothered to comment on these charges seems to have focused largely on whether or not this 'distraction' in Savea's life will impact on his ability to 'focus' on the all important matter of rugby.
There hasn't been much of a debate about the appropriateness of allowing Savea to continue representing New Zealand on the world stage while pending charges for domestic violence hang over his head. No furrowed brows over a seeming trend of players involved in violent incidents. No comment on how this might negatively affect the All Blacks brand, no comment on what message this sends young people, and most importantly, no comment about how Savea's partner has been impacted.
Recently on the TV ONE sports news, after receiving much reassurance that Mr Savea would definitely be 'on form' for the game, New Zealanders watched on as team mate, national hero and World Cup saviour Piri Weepu publically supported Savea, saying words to the effect that the team was doing everything it could for the young player, whenever he was ready to talk about it. How nice.
While we obviously don't know all the details or outcome of this case, the decision about whether or not Savea should continue to represent New Zealand should be an issue that more people are interested in. Players have been stood down for less. People in other types of public facing jobs are generally stood down in such an instance.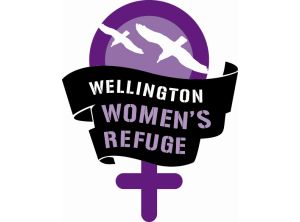 Women's Refuge Chief Executive Heather Henare said it the best when she noted the difference between the approach towards Savea, and All Black Zac Guildford's behaviour earlier this year: "In that instance Mr Guildford hit someone, voluntarily withdrew from a match and had a one month stand down from the Union…yet Mr Savea is allowed to play barely five days later and so far, attend an international trip. What does this say about how the NZRFU views domestic violence?"
At a media conference Savea publically owned up, stating, "I know what I did was wrong, and I'm taking steps to make sure this will never happen again."
Hurricanes management defended their decision to let Savea play by saying it was up to the court to decide his guilt (despite the fact he already publicly apologised over his actions) and secondly, because they had consulted his partner. It is unclear what was discussed between Mr Savea's partner and rugby management, but Jan Logie astutely commented that putting the onus on his partner to say that he shouldn't play, puts her in a vulnerable position that no woman should need to be in.
In 2011 when Guildford apologised for assaulting two men, a woman had also laid a complaint. The woman reported Guildford yelled sexual obscenities and comments about her body while following her in his car as she went for a run. She said he became aggressive, and that she feared for her safety enough to hide in a shop until he left. She was then asked to meet with Guildford by his manager, and to drop the charges by All Blacks management. She was then publicly criticised for not meeting with Guildford, despite claiming she never said no.
In the case of a man who has fronted an anti-domestic violence campaign being charged with assaulting his partner, one really has to question what is going on in the minds of All Black management about how they wish to project their image.
People can argue Savea's personal life is not a matter that need interfere with his career, but this is not an issue we should brush off. The All Blacks are kind of a big deal. They are our national heroes™. They appear on products from lunch boxes and breakfast cereals, to men's deodorant, Powerade, Jockeys, home building companies, and even front advertising for our national airline. They are without a doubt the most prominent role models available for young boys and men growing up in New Zealand. Their influence should not be underestimated. What they do and what they say and how they conduct themselves MATTERS. It matters a lot.
Ms Henare lamented these double standards: "High profile sportsmen should not be treated differently than other people who assault their partners or other rugby players who assault members of the public. The NZRU needs to think carefully about the message they are giving about how they view domestic violence and provide consistency on how they deal with these behaviours."
I don't know all the circumstances behind this decision, however it remains that when a man in this position receives nothing but sympathy from the media, and public support from his team and his boss, the only message young boys get is "It's OK".