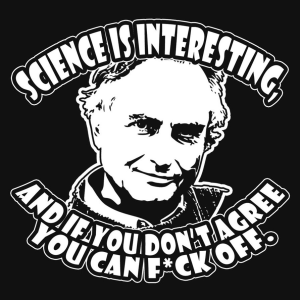 So here's my quandary. I think Richard Dawkins has a lot of good stuff  to say, and I think his message is an important one: Facts are important – we'd all be better off if we cared more about what was demonstrably true. However, at times, I catch myself thinking: "Don't be a Dick, Dick" (couldn't help myself).
Dawkins is an evolutionary biologist, so it makes sense that he chooses to focus on defending his area of expertise. I'm sure it infuriates anyone with expertise and passion to see the things they love, so cruelly abused and misrepresented. I certainly get very passionate about apostrophe abuse (cue apostrophe-related error in 3…2…1…).
If I was to describe the approach that Dawkins takes to his adopted raison d'etre, it would be "confrontational", "robust", but generally "measured". He'll tell you he thinks that religious belief is unfounded – he will even call some beliefs silly, but usually he'll tell you so in a calm and quiet manner.
So where does the "militant" atheist label come from? Why is the soft spoken academic being lumped with an epithet that would be used to describe, in any other context, someone with a predilection for violence?
It could be argued that he's a bit too much of a self-promoter. But it seems to me that a big part of the problem is that Dawkins is attacking something that, until recently, went unchallenged in the wider public context. Yes, there have been outspoken atheists in the past – religious apologists take strong offence to Russell's Teapot – but the internet has provided a means for us to bypass the old fashioned "don't talk about religion, politics or… sex?"
Personally, I'd love to be able to have more conversations about things that matter. Unfortunately, the way that "tolerance" is applied in some circles makes this impossible. And you can see why for many, belief is fundamental to their identity, so any robust examination of their beliefs can feel like a robust examination of… them.
Now I'm certainly not suggesting we should wander up to people in the street and start telling them about how great it is to be free of the shackles of religion – that would be dickish right? Except that happens. Every day. Except I'm not doing it, people are doing it to me. About how I need to accept god into my life so I can avoid hell.
Proselytising in the street is a big thing here in London. Are they dicks? Probably not, no. They genuinely believe that they're helping. I may not agree with them, and I'm not particularly impressed with the morality of "worship me or suffer for eternity", but I don't think they're either militant, or particularly bad people.
So why is Dawkins so bad for doing the same thing (in what appears to me to be a far more polite manner)? He's just as passionate as your average street proselytiser and he sees a real harm in the spread of disinformation and misrepresentation of natural processes.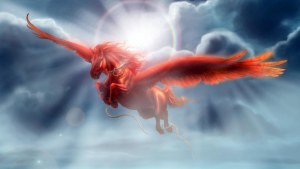 Don't get me wrong. Dawkins can be a dick. Recently he called out Medhi Hasan (an English Muslim who writes for New Statesman) for his literal belief in the story of Mohammed flying to heaven on a winged horse. Personally, I think he was justified in his incredulity that a serious journalist holds such a view (surely not dissimilar to a serious journalist believing that the earth is only 6000 years old). But I drew the line at Dawkins tweeting that Hasan couldn't be taken seriously as a journalist because of this belief. It was a dick play, and one I'd prefer he drop from the repertoire.
That outburst was met with a sizeable backlash from all corners, leading to some further 'clarification' from Dawkins. He followed up with this:
@ToddKincannon Haven't read Koran so couldn't quote chapter & verse like I can for Bible. But often say Islam greatest force for evil today

— Richard Dawkins (@RichardDawkins) March 1, 2013
When it comes to religion, Dawkins has a tendency for simplification – anything religion-related is the fault of religion, while any attempts to blame atheism for Hitler, Pol Pot, Stalin, Mao etc  are swiftly dismissed (and rightfully so – since there can be no imperative in the lack of a belief) with the response that their atheism was incidental to their crimes. While there is much to criticise in organised religion – I'm no fan of this inconsistency. A more nuanced approach might help, but I think Dawkins is a little torn between "gadfly" and "statesman".
Of course you can have an opinion about Islam without having read Qur'an. You don't have to read Mein Kampf to have an opinion about nazism.

— Richard Dawkins (@RichardDawkins) March 25, 2013
On the face of it, one of the more legitimate criticisms of Dawkins' approach is that he knows little of Theology. Alister McGrath, Professor of Theology, Ministry, and Education at Kings College London and Head of the Centre for Theology, Religion and Culture has described Dawkins as "embarrassingly ignorant of Christian theology." I think Dawkins nailed the response to this:
"Yes, I have, of course, met this point [that I'm "missing" something about Christian theology] before. It sounds superficially fair. But it presupposes that there is something in Christian theology to be ignorant about.

"The entire thrust of my position is that Christian theology is a non-subject. It is empty. Vacuous. Devoid of coherence or content.

"I imagine that McGrath would join me in expressing disbelief in fairies, astrology and Thor's hammer. How would he respond if a fairyologist, astrologer or Viking accused him of ignorance of their respective subjects?"
Though, to be fair, I'd prefer it if Dawkins used different examples, such as Hinduism, Scientology, or Mormonism – purely because it would frustrate attempts to dismiss his argument on the basis that "no-one really believes that stuff anymore…"
The fundamental difference between the study of Evolutionary Biology, and the study of Theology, is that you can apply the scientific method to both, and yet only one of these disciplines is open to that sort of approach. I'm firmly of the opinion that as soon as you argue that your god can't be defined or measured in a material way, your god is indistinguishable from no god at all. As the gaps in our knowledge have shrunk, the places for god to hide have followed.
Fundamentally, I think we need more people like Richard Dawkins who are prepared to challenge the establishment view that everything will be okay if we just don't talk about it. For me, the more we talk about it, the more likely we are to understand the motivations of our opponents and perhaps find some sensible middle ground. I'd much rather we treated religion more like politics, where people feel free to state an opinion and have a proper discussion/debate/argument about what we believe and why.
Utopian? I don't think so, I think of it as a more grown up approach to life. But then again, maybe I'm just a dick.
If you like something you've read on The Ruminator, please consider making a donation via Givealittle