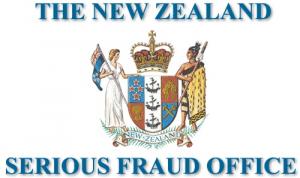 Here you go team, just copy paste this:
"National Minister's resignation yet another piece of evidence of cronyism"
Today's resignation of Justice Minister Judith Collins is another sign of National's desire to help, protect and benefit their rich friends.
The Serious Fraud Office is the only watch-dog we have against high-level white collar crime. A Government agency that under this National Government has been notoriously underfunded and left to neglect, all the while miniscule savings are made in these unnecessary "crackdowns" on beneficiaries.
We've had Rio Tinto getting happy little bonuses, Sky City getting sweet deals to effectively deliver more harm to New Zealanders, South Canterbury Finance getting bailouts and Mediaworks getting loans that Kiwi homeowners would love to receive.
And now we have an accusation that a National Minister was attacking the agency designed to help prevent corporate abuse. It's time for this Government of cronyists to be turfed out. I asked in the debate where our share was, well it's pretty clear that our share is going to National's mates.