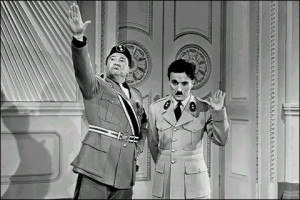 Over the last few years New Zealand has had some wonderful satirists. There's been Steve Braunias with his Secret Diary of…. Scott Yorke at Imperator Fish has been churning out brilliance for some time now and Danyl McLauchlan's satirical posts are often brilliant and right on the nose.
In the same vein as this group of people, the Ruminator is looking for the next great satirist.
We're running a satire competition where we'll print the entries that are, in my opinion, the best ones. From there I'll either run a public vote or just arbitrarily decide on my own which is the best. That person will become a fully fledged Ruminator writer. Wooh! I also will throw in a t-shirt. I don't know what t-shirt. Maybe one of mine? Maybe I'll get one made? Who knows! And I'll buy you a coffee, or lunch. When I'm in your area code.
Anyway, to enter, please email editor@ruminator.co.nz. No subject is off-limits provided it's a) funny; b) satirical and c) not pointless.
Ace
Dave