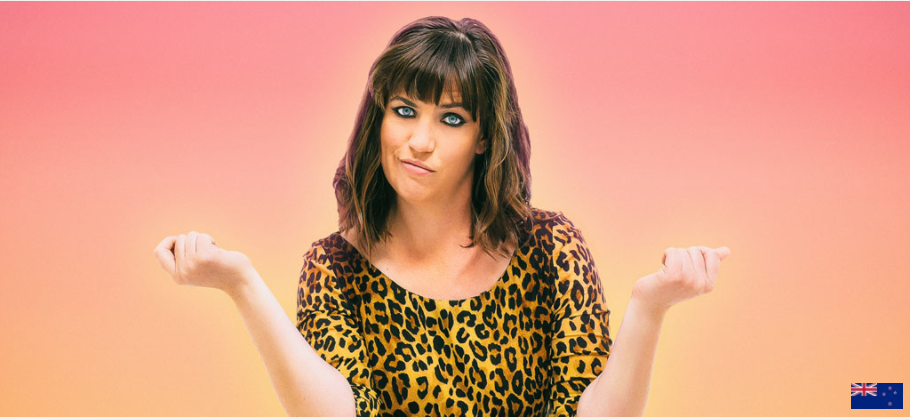 What a joyous eruption of chaos, energy and laughter. Donna's show You do you babes is crammed full with so much energy, so much material that it's almost exhausting. But it never quite becomes that. And it never feels like the show is dragging because it's so filled with variety.
Her background is theatre and improv and this shows as she moves and changes on the fly to adapt to what's come out of her mouth, or a response from the audience. Her show vacillates between standard stand-up with comic and mic telling funny jokes to insane mini-sketches that throw comedic norms out the window and just … happen with it.
It's these latter parts where Donna thrived. The audience rose. And the show was at its peak. The between-the-sets parts were phenomenal. Even if they didn't quite land with a full flourish of laughter they were constantly enjoyable and a great fucking time.
The material that Donna worked wasn't quite as strong. Some of the gags felt incomplete with some long set-ups not delivering a strong enough punch to warrant what she was asking of the audience. The stand-up sets are important to the show, breaking up the insanity of the sketch components so some tightening around writing might be in order. But even with some slightly weaker material Donna never lost the audience. We were enraptured by her. She's the sort of person that you leave the theatre going "yeah I could totally hang out with that person and she'd be fucking fun.".
There were also some technical problems which I'm sure will be ironed out as the season wears on but Donna rolled with these and in a lot of instances turned them into part of the show.
Overall, this was one of the funnest shows I've seen so far this festival. Highly recommend.
Donna Brookbanks in You do you babes
Wellington, BATS theatre, May 8-12, 8.30pm
TICKET PRICES
Full Price $22
Concession $16
Group 6+ $15
Cheap Wednesday $18
Auckland, Basement Theatre, May 15-19, 7.15pm (second show on the 19th at 5.30pm)
TICKET PRICES
Full Price $25
Concession $22
Group 6+ $22
Cheap Wednesday $20