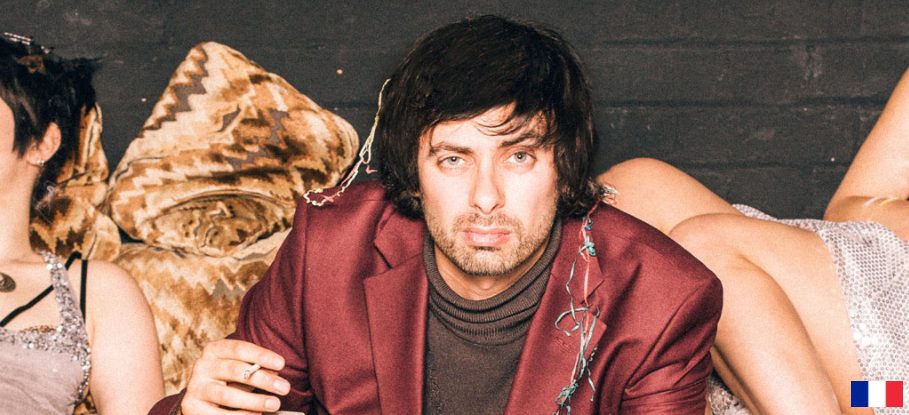 I knew it. I knew Marcel Lucont would be a phenomenal show. I saw his show a couple of years ago when he was last in New Zealand and it was one of the shows I was most looking forward to I had been a bit disappointed because it felt like a show that he'd picked up from a UK season and just plonked down here in NZ without any real effort to localise it. Then I'd seen Marcel in his gala set and he made for a strange choice to go at the end of a 4 billion person setlist. So I went into last night with some trepidation.
There was no need. This time he positively shone.
Marcel is a 21st century Inspector Clouseau. He's who we imagine when we think of the suave Frenchman. Pretentious. Well dressed. Snobbish. All of these stereotypes bound up in one comic, with a jazz band to boot. His material never strays far from the smutty but not in an overhanded or even really offensive way. In a brilliantly clever and delightfully filthy way.
His show this year is the opposite of my concerns with his show from two years ago. It's got loads of material for New Zealanders and the chat show component makes it very real and authentic.
He is still as low-energy as they come and he still makes the audience work for the laughs – never giving in to the easiest gag or simplest route, so to speak. But it's just brilliance that drops from his mouth. Despite a cluttered stage with band, table, wine etc Marcel is always our focal point. A low energy comic doesn't diminish his stage presence, in Marcel's case it may have magnified it.
He interviews another act from the festival and last night we saw Tessa Waters. This part of the show was where it really sparkled. When two top-class comics bounce off each other like this, the audience is hugely privileged. It was just an endlessly hilarious part of the show. When I heard this was going to be a part of his show I was super intrigued to see how it would work out – it's risky, but it more than paid off last night.
I don't have any real criticism of the show to be honest. It is a fucking excellent hour of comedy.
Marcel Lucont in Etc: A chat show
Wellington, San Fran, May 8, 9 & 11, 7.00pm
TICKET PRICES
Full Price $30
Concession $25
Group 6+ $25