The Computer Support Scam has been around for a while now – here in NZ it comes and goes in waves, but at my place, we've had a couple calls in the last few weeks so it looks like we're back on their call lists.If you don't know it, a helpful person with a non-local accent cold calls you, says that your computer might have a virus, and offers to walk you through the steps to fix it.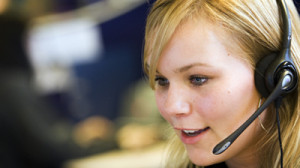 I thought it might be useful to compile a list of suggestions about how to respond, if and when you get one of these calls.
Just hang up
This is your go-to baseline response, no doubt. It feels good: there's a certain satisfaction to just clicking off that voice and forgetting about it. Like you're on Wall Street in the '00s and you have much more important things to do, like tanking the economy. No nonsense! But, after the first few times the joy recedes on this. It becomes more like swatting a fly: there's always another one drifting in the window. And there's no story to it, no fun little narrative. It's just SWAT and done. There's no shame in looking further down the list.
Tell them calmly what you think of what they are doing
I did this for a while. I'd just clearly and calmly say how disgusting I think their work is, and I hoped their conscience bothered them. It was satisfying for a bit but they'd always get really angry and curse me out before hanging up. So I go for more entertaining options now.
Question them like a sympathetic TV Interviewer
"Why are you doing this? What has gone wrong in your life to lead you to this situation?" Adopt a gentle tone, and smile as you speak. "I'm just trying to understand. Don't you see the harm you are causing?" I've never managed to get one of the callers to open up to me – they tend to get really mad and hang up on me, in fact – but it's kinda fun. I like to pretend I'm reporting for Campbell Live.
Hand over to the Computer Person
You need to have an appropriate computer person in your house for this to work. I have a two-year-old daughter, who is perfect; she was equally good when she was a screaming three-month-old. Tell them "Hang on, I'll just hand you over to the computer person in our house" and give the phone to (or put it by) your designated helper. Hours of fun! (NB: don't say "our computer expert" when you hand it over, because the scammers don't want to talk to anyone who actually knows about computers!)
Pretend you are your parents
If you are like me, you will often provide tech support to your parents. Channel those experiences here. Sound really panicked by the scammer's warnings, and be grateful for their help, then proceed to do everything they tell you. But do it as ineptly as you can. Apologise profusely. Ask questions like "A green wiggly thing has come up on the screen, what does that mean? How do I make it go away?" and "Oh, the little pointy arrow has disappeared! Where did it go?"
Act like you're playing along with a practical joke
"Ha ha! This is you, isn't it Brad? Come on dude! Ha ha! All right, "ma'am" I'll click on the Start button! Ha ha, Brad! You douche! Come on, admit it, I know it's you! What's gonna happen when I click on this, a giant picture of a naked dude is gonna pop up isn't it? Ha!"
Cry
"I'm sorry… *sob*… I just think my relationship is over, it's really hard to concentrate. I really, really love her, you know? *sob*"
Put the phone next to you and carry on
This is my current go-to option, because it's so easy and gentle. It's like the humane method of ending a phone call. You just stop talking, put the phone near you, and hum to yourself while carrying on whatever you were doing. You'll hear their little voice calling out, "hello? hello? You can reply if you want: "Yes!" or "Just a second!" Eventually they'll end the call themselves. Ah, so simple.
Preach at them
"Has anyone ever told you about how LSD might change your life/the benefits of Veganism/the Church of Satan?"
Recite the deranged Sorority Girl Email at them
Give them the full Michael Shannon
Feel free to print out this list and keep it by your phone. And of course, we at The Ruminator welcome any additional suggestions you might have about how to respond to your next Computer Support call!