Merry Christmas – it's Comedy Festival time! The time of year where for three weeks, Auckland and Wellington audiences get to experience the best of national and visiting comedy makers. And being a woman in comedy, this is the third year in a row that I've paid attention to the representation of women in the festival. For the nerds playing at home, here's some numbers I crunched for ya: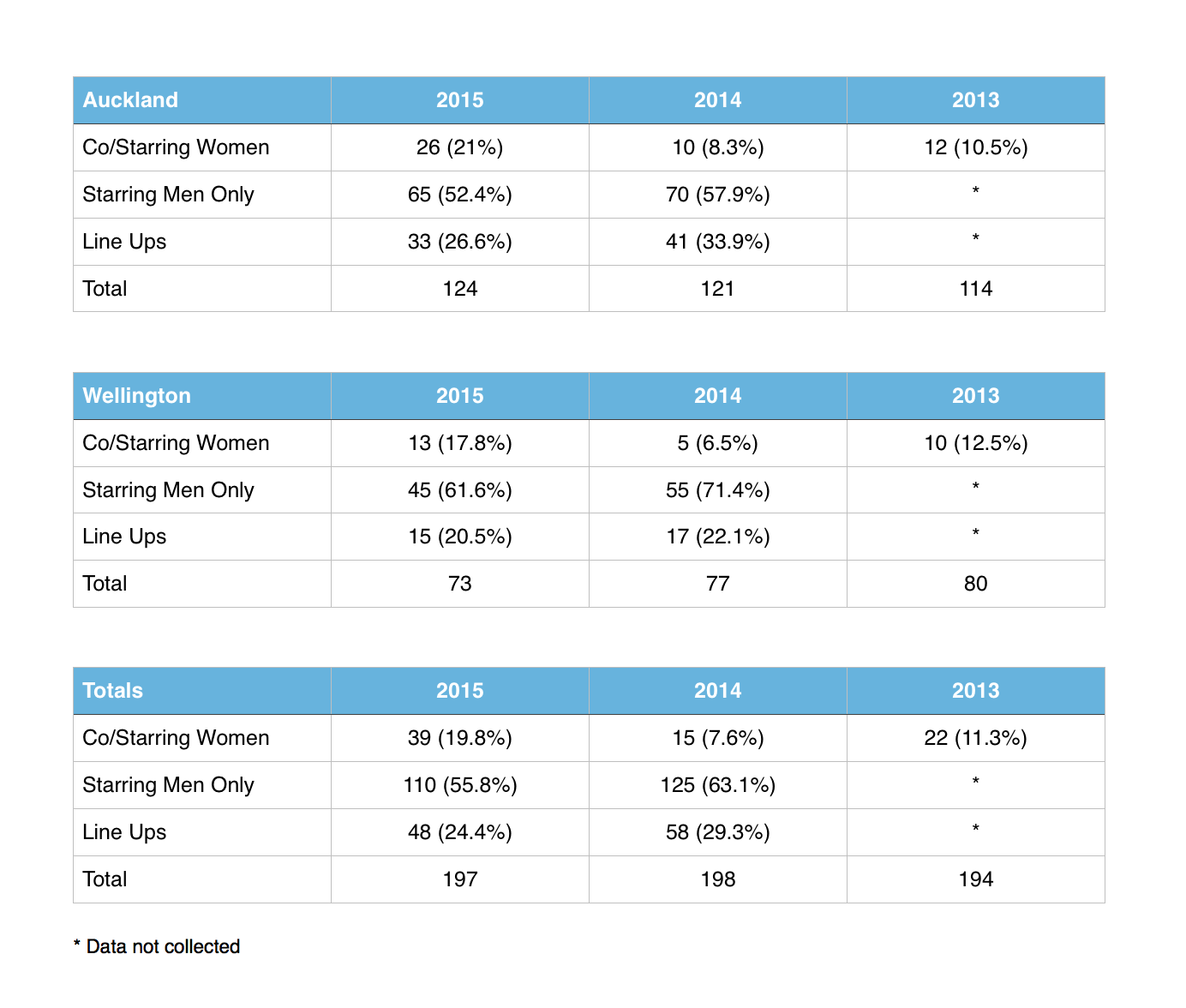 I'm delighted to report that there's almost triple the number of shows co/starring women! Which sadly still only adds up to less than a fifth of all shows. Note that I exclude line ups from the tally because a) at this stage I have no way of knowing the makeup of the shows and b) most of the time all the promo images and/or line ups includes a single woman, if that, and I don't think that quite cuts the mustard. Even the two opening events (Comedy Gala in Auckland and First Laughs in Wellington) only featured three women out of twenty one performers and one out of sixteen respectively.
This blog post isn't for dissecting the reasons behind that though – this post is for the peeps looking to support the women that ARE here and want a handy guide for where to find them. I encourage you to do your own research as to the kind of comedy you want to see – this is merely a helpful starting point. If I've missed any, or there's any there that shouldn't be on this list, shout out in the comments. And if you want to keep up with the lady comedy action throughout, check out @funnybirdsnz, my twitter based attempt to amplify women's comedy in NZ.
Shows starring women:
Auckland and Wellington
Auckland only
Wellington only
Shows co-starring or visibly featuring women:
Auckland and Wellington
Auckland only
Wellington only