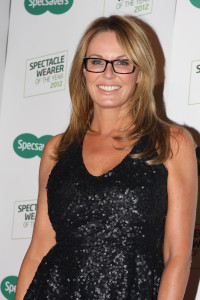 Get your pitchforks, light up those torches and pack your bags kids cause apparently there's a bandwagon to jump on and it's called Condemning Online Bullying.
TVNZ's video montage today of hosts and newsreaders reading awful messages they've received from faceless members of the public irked me. It irked me because I think in the wake of a tragic death of a person who lived in the spotlight, the circumstances are being subverted this way and that to serve everyone's preferred message. Sally Ridge singled out a NZ Herald gossip columnist as a major contributor, meanwhile a different Herald staffer seemed to muse (quite mindlessly and callously) that ageing was to blame. TVNZ has joined many media organisations in blaming the big, bad INTERNET.
There's something about the public conversation about online bullying that seems awfully familiar. To me, it smacks of the non-stop arguments during the late 90s to 00s about how gaming was going to destroy the social fabric and morals of an entire generation who, if you listened to the news, were pathological shut-ins, locked to a gaming console, rather than social butterflies playing jump rope and hoops that their dear old parents were.
Online bullying is real and I am loath to minimise its importance. The studies (and there are many) show some horrible trends of both the prevalence and effects of online bullying. But much of the media coverage is ignoring the fact that suicide is caused by mental illness, by clinical depression and by myriad other medical conditions of the mind. Bullying has always existed. It is an admirable thing to try and stamp it out and protect the victims, particularly the young and vulnerable but the reason TVNZ's doe-eyed video irked me so much is because I think when you are in the spotlight, you make choices and trade offs.
When you have a level of fame and notoriety that affords being recognised on the street, rather large pay packets and a host of special services, products, events and experiences that come with being famous, you are making a trade. I am in the media, not to the extent of daily television personalities but I have received my fair share of death threats, abusive texts and cruel insults ranging from the idiotic to the creatively sublime. But I accept that that is part of the gig. I have chosen this work and I will take the realistic consequences.
If we are going to martyr our fallen persons of interests to further an agenda, I really think this time it should be about mental health. It should be about the realities of depression. For adults working in the media to cry foul about bullying irks me. It takes away from vulnerable children and teens whose experiences are incredibly isolating and far more horrific than those equipped for the adult world who have chosen the spotlight. It also subverts an important issue which requires our time, resources and attention, particularly in New Zealand.
If you want to support the Ruminator, please consider making a donation via Givealittle.