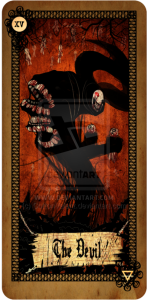 So I made some predictions and based on the provisional results this is how I did:
National will get between 45 and 47 per cent

So far they're on 48% but could come down with specials. I'm giving myself 1/2 here.

Labour will get between 25 and 27 per cent
The Greens will get between 13 and 15 per cent

This was my massive fail and I'm not sure why the Greens did so badly. That seems to be the REAL story of the election.

New Zealand First will get between 6 and 8 per cent

Never underestimate Winston. Never.

David Seymour will win Epsom, but won't bring poor Jamie Whyte in with him.
Peter Dunne will win Ohariu because he's Dunne and it's Dunne County

Nailed it (despite some protests from certain Labour staffers who were convinced they had this sorted)

Hone Harawira will win TTT and will bring in Laila Harre.

So it seems people really hate Kim Dot Com

Colin Craig will not be in parliament.

This is probably the most unfair result of the night. Nearly 90,000 people voted for the Conservatives. They will not be represented in parliament.

Te Ururoa Flavell will win his seat and bring in one more Maori Party MP
So of the 9 reckons I did, I score myself 5 1/2. That might become a 6 after the special votes, or a 5. Who knows? Who cares? Anyone's reckons before an event are just that, reckons. They aren't "knows", they're just bullshit yelling by people who have a platform.
Anyway, my feelings about the result is that it was very disappointing that NZ seems to have left its left-wing bloc (that said, we're still a fairly centrist/left-wing country). I think Labour and the Greens should have a serious chat together and think about how they can maximise their return and start working together now.