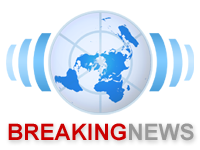 As New Zealanders have their eyes on either Lorde's state of the nation speech or David Cunliffe's performance at the grammys we take a look around the rest of the world and see what's going on.
Firstly, in news close to home, Guardian columnist Ally Fogg has caught out our very own Stuff.co.nz at plagiarising a column. You can read his wonderful letter to Stuff here.
Speaking of the Guardian, that bastion of left wingedness, they've gone out and found that war has more effects on a country than just bullet holes and land mines. Apparently more than half of Afghan boys and girls suffer damage to their bodies and minds because of malnourishment. Nice one Western intervention. You've been swell.
Egypt has been busy. Remember when Twitter was the brave hero of the Arab Spring? Heralding in a new age of democracy and peace throughout the Middle Eastern World.  Well Egypt elected a Government. Then that Government got made illegal by the army. And now people are protesting against the Government that the army has installed. And as a result 49 people have died. Good one Twitter.
However good news is on the horizon, with elections being called for – sooner than expected.
A hair salon, a produce market and a car have been hit by explosives in China's Xinjiang province, home to the Uighur ethnic minority. There seems to be a bit of a problem in this area of China as clashes last year between authorities and members of the minority  groups left "scores" dead. I don't know how many are in a score. But this included 40 police officers. So at least that number.
It seems that being a protester is a dangerous occupation. A Thai protest leader was shot and killed during a speech in Bangkok as unrest continues in the world's #1 tourist destination. The current Prime Minister, Yingluck Shinawatra has called for an election on February 2.
In an interesting case of is "the enemy of my enemy my friend?", al-Qaeda have announced their presence in Lebanon saying that Iran's party (Hezbollah) and all its bases are now targets for them. They've also announced the formation of a Lebanese arm of the Islamic State of Iraq and the Levant (ISL).
A suicide bomber has killed at least four people in the Afghan capital of Kabul. That's the exact same number of people who died in the Boston Marathon bombing.
A Russian man in Pennsylvania, USA has been arrested on charges of possession of a weapon of mass destruction after police went searching for marijuana. While searching the house of Vladislav Miftakhov police found one pound of atomised magnesium and one pound of Chinese potassium perchlorate and a package labelled potassium nitrate. And some fuses. You know what they say? Marijuana is a gateway drug to terrorism.
And finally, in news to make you go "what the fuck", the Chairman and Chief Executive of JP Morgan will be paid US$20m for the past year, after an increase from the US$11.5m he got last year.
If you want to support the Ruminator, please consider making a donation via Givealittle.