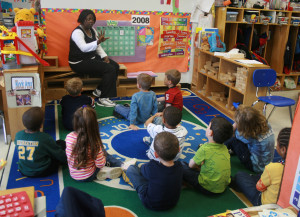 Something is happening in my local community that makes me cringe.
Where I live, people drive big shiny black block-of-flats cars. They pull hair-raising u-turns outside busy school zones, mount two wheels on the footpath as five-year olds walk past. They throw gate-like doors open and out spill Nike shod children, hollering back commands to the parent, arguing, dramatic, entitled and empowered.
They run to class, dump their bags and join in the great orthodoxy of the high-decile zoned New Zealand primary school.
These parents query school policy – by email. They ask how the paltry school donations are being spent. This is a great school. The parents live nearby in well-appointed Auckland housing, working desperate hours to cover the mortgage.
They live next door to me.
I've lived in this suburb for seven years now. I love it. We have a family home here, close to the city, the beaches. We are beyond lucky.
I drive a modest four door sedan. We can barely afford the school donations, and instead drip feed the school. I'm not racist. I'm not sexist. I'm not a homophobe.
I'm an odd fit.
And I want to make this really clear. This is not about having a stab at wealth, or wealthy people, or feeling slighted by financial success at all. I am really happy with my lot.
I'm pretty sure when I return to full time work that yes, we too will have a large disposable income. However, the doubled income won't turn me into a bigot.
What I have found is this: many parents at our local zoned primary school, when finished with it, aren't going to send their kids to the local non-zoned state high school, just over the road, even if they live one street from it.
The parents chatter among themselves. They stand around clutching keys and phones discussing the decile ratings and decide it might be best to opt for private education or schooling in another zone.
The local high school is multicultural, has a refugee unit, is up and coming and is vibrant and positive. The staff at the school save kids' lives. NCEA results are great and there is tangible school pride and community spirit. The rugby is on the up and the school shows are brilliant.
Recently the school has experienced changes. It's gone from being labelled a failing school by the government, to being effectively pulled back together. So certainly, there is a perception about the school's historical struggles.
Historical struggles.
The parents won't decide for themselves though until the school is given a decile rating. Once the enrolments are up there will be a zoning policy.
In order for there to be a zoning policy, the school needs to get its enrolments up. This is happening now, slowly but steadily.
Once the zoning policy is established, it will restrict entries only to the affluent area that surrounds it. For now, all enrolments are considered.
My kids will attend the school. Being New Zealanders, they will experience a microcosm of New Zealand reality. Rich, poor, white and brown, all chucked into the mix of school life. They will learn to find a place among this. They will see kids who are literally "straight off the boat" because they've had to escape some unimaginable situation back home. Those kids will be in the same classes and my kids will normalise that.
What's wrong with this school, that people won't send their children to it?
Students get good results. There is a wide sporting life. There is a wide performing and visual arts programme. There are a multitude of cultural groups and events. There is a Community Education programme run in the evenings. There is, quite literally, something for everyone, at this school.
I'm interested to know why people think that paying rates is where it starts and stops in the community?
I'm concerned that there can be no evolution out of this type of egoist thinking while we are not prepared to think, collectivise and put back locally. We need to give a shit.
A community can only hold together as long as the people in it support the local resources. I realise that freedom of choice is key in our social evolution too. Telling people they are wrong for sending kids out of zone to other schools is not the point of this post. The point is the attitude to the school within the zone.
That it's not white enough and rich enough. That we won't send the kids there because it's not good enough. That a school like that is for 'other' people.
The impact of that message is that quality can only be bought, not created. A quality educational experience, apparently, is one that can be card-swiped and experienced on Day One, and is largely already constructed by reputation.
My question is: what happens to a community when the people who live in it withdraw their support of it?
If you want to support the Ruminator, please consider making a donation via Givealittle